Select an outdoor countertop that will be resilient to harsh weather conditions.
If you're a homeowner in the Charlotte, North Carolina area, you likely enjoy spending plenty of time outdoors. If you're someone who loves to entertain guests, host cookouts or bonfires, or cook outside, you may benefit from installing outdoor countertops.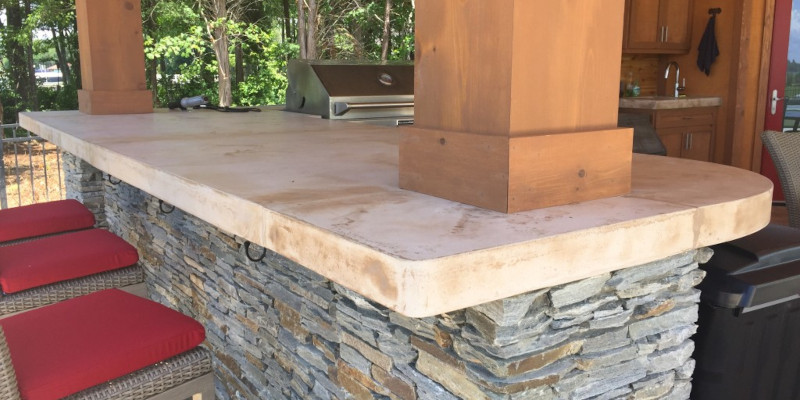 At Carolina Custom Countertops, our team has been providing affordable and customizable countertop installation services since 2004. We're equipped to manage a wide variety of materials and precisely match your specific needs based on your budget, aesthetic preferences, and other factors. We have installed plenty of outdoor countertops for homeowners throughout the region, and we'd love to be able to share some of the key benefits of them with you.
Selecting the right materials for outdoor countertops is easy for our team, as all the countertops we offer can be used either indoors or outdoors. Our clients can choose from concrete, granite, quartz, and marble countertops to best suit their individual preferences. From there, we will design a unique, customized countertop and provide a free estimate. If the client accepts the quote, we'll get straight to work.
Outdoor countertops can instantly make your outdoor living space more functional, beautiful, and convenient. You'll have a permanent place to serve food or drinks, provide a place for guests to sit and relax with their meals, and make outdoor cooking easier than ever. Choosing a skilled installation team to design a custom countertop can even help boost the resale value of your home if you ever decide to sell.
If you think you'd like to add outdoor countertops to your backyard, simply give us a call today to set up an appointment.