See the benefits of granite kitchen countertops for yourself.
Are your current kitchen countertops looking a little lackluster or outdated? It may be time to consider upgrading to granite kitchen countertops instead.
At Carolina Custom Countertops, our team has specialized in designing, customizing, and installing a wide variety of countertops throughout the Charlotte, North Carolina region since 2004. Granite kitchen countertops are one of the most popular options due to their aesthetic beauty, durability, and relatively simple maintenance requirements. If you're wondering if this material would best suit your needs, continue reading to learn more about granite kitchen countertops.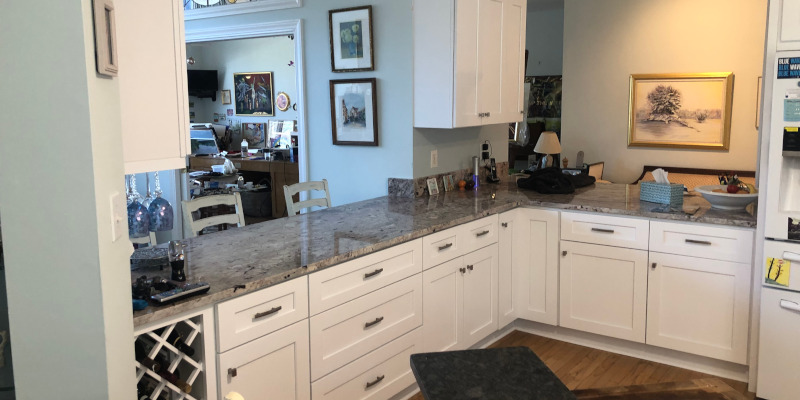 Granite is a naturally occurring stone, so every countertop is completely unique. If you choose this material for your kitchen, you can have confidence that your kitchen is unlike any of your neighbors' kitchens. Granite is also one of the hardest natural materials, so you don't have to worry about denting, scratching, or otherwise damaging your countertops during your normal daily routine.
If you choose to work with our skilled team, we'll also take care to properly seal your granite kitchen countertops so that they'll last even longer with minimal upkeep. Once your countertops are sealed, they'll be less porous, so cleaning up spills and food splatter will be a breeze. This also makes your countertops more hygienic, as it will be more difficult for bacteria and mold to grow on the smooth surface.
To learn more about the benefits of granite kitchen countertops, simply give our team a call today. We'd also be happy to schedule an appointment for you to tour our showroom so you can see all the varieties of granite countertops we have available. In either case, you can request a free estimate for our services and discover the best way to transform your countertops in no time.