Semi-custom cabinetry is a great way to get quality at an affordable price.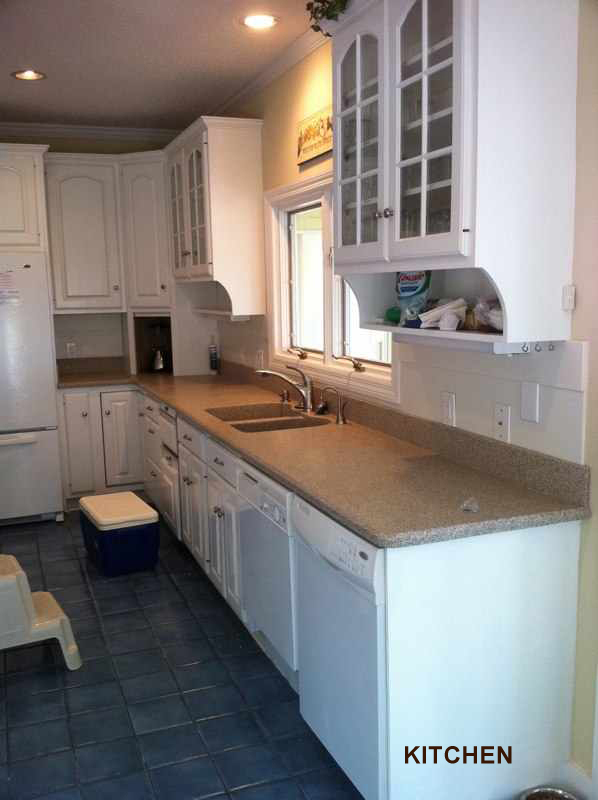 You might have thought you only have two choices for cabinetry for your Charlotte, North Carolina home, namely basic standard cabinetry or custom. At Carolina Custom Countertops, we believe you shouldn't have to sacrifice quality or functionality to get something within your budget. That is why we offer semi-custom cabinetry, which is the best of both worlds. It is affordable, yet will give you lasting performance.
We offer semi-custom cabinetry for kitchens, bathrooms, workrooms, and anywhere else in your home where cabinetry would prove useful. With a semi-custom product, we can get you the most storage space possible and accommodate a room with nonstandard dimensions like custom cabinetry can.
In addition, you'll have plenty of style choices, including a country kitchen design, modern and sleek options, whitewashed wood, shaker cabinets, and so much more. We will take the time to go over all your options so you can choose which semi-custom cabinetry style fits your preferences, décor style, and other factors.
The best way to get started is to reach out to us to schedule a free in-home consultation. We will evaluate your project, learn about your objectives, go over options, and answer your questions so that you can proceed with confidence that your project will have the best semi-custom cabinetry and custom countertops for your purposes.
Our nearly 20 years of experience enable us to get each project done in a timely manner and at affordable prices. Contact us today to learn more and to begin your renovation project.
---
At Carolina Custom Countertops, we install semi-custom cabinetry for customers in Charlotte, Mooresville, High Point, Wilmington, Asheville, Fayetteville, Raleigh, Durham, Greensboro, and Winston-Salem, North Carolina.
Similar Services We Offer: