Outdoor kitchens are great for all kinds of events, whether you are having a barbecue, pool party, or a relaxing dinner with your family. They increase the value of your home and make your yard a more beautiful, pleasant place to be.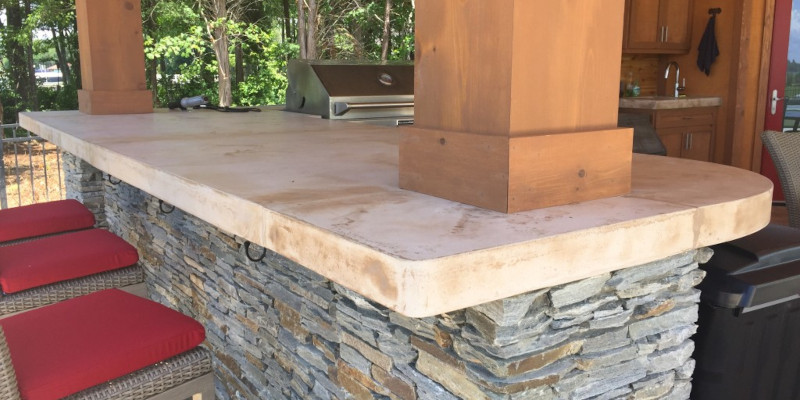 Just like with regular kitchens, one of the most important aspects of your outdoor kitchen is your countertops. You want to be sure that you choose the right ones that will provide for your needs and look great, so before you choose your new outdoor kitchen countertops, here are three factors you should consider:
Durability- Unlike the countertops in your house, your outdoor kitchen countertops are exposed to the elements. To ensure that your countertops will hold up against rain, wind, snow, and sunlight, you need to choose a durable material. Concrete is incredibly strong and durable, so it is a great choice for your outdoor kitchen countertops.
Aesthetics- Utility is only half of what makes an outdoor kitchen great, so choose countertops that you find beautiful and that complement your yard and other parts of your outdoor kitchen. You might decide to go with marble or quartz for an elegant feel, or perhaps concrete for a more pragmatic appearance.
Size- Before you settle on outdoor kitchen countertops, think about how you will use the space. This will help you determine how much counter space you need, so you won't get countertops that are too small or too large.
Give us a call at Carolina Custom Countertops if you are interested in outdoor kitchen countertops for your home.