Your bathroom is a private sanctuary. It can impact your daily moods, as it is one of the first rooms you visit as you start and end your days. If you are looking to give your bathroom surfaces a facelift, there are a few appealing countertop materials worth considering.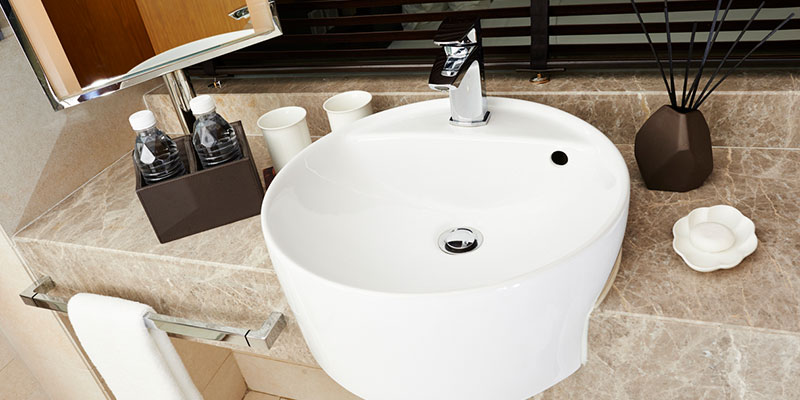 Here are some of the countertop materials we most often recommend:
Marble. Marble is a beautiful natural stone, softly textured with vein-like patterns. It can be customized with a wide range of colors to get the desired aesthetic appeal for your bathroom. It's also an excellent choice if you are looking to achieve a unique look with a touch of elegance. One great quality of marble is that it is easy to maintain, meaning you'll enjoy lower maintenance costs in the long run.
Granite. Granite is another natural stone material with a luxurious feel due to its uniquely speckled appearance. The material comes in a wide range of colors, and its beauty is adaptable to any style that suits your liking. It's incredibly durable and resistant to heat, scratches, and stains. Therefore, granite countertops are perfect for heated styling tools and personal care products. Granite is also a low-maintenance material that only requires a soft sponge, warm water, and a few drops of soap to clean.
Quartz. This engineered stone has a consistent appearance that mimics natural stone extremely well. Quartz is highly durable and resistant to moisture, heat, stains and dents. It also has a non-porous quality that prevents your countertop from harboring bacteria or germs. You'll appreciate the different color options it offers you, ranging from calm to bold. This makes quartz one of the most versatile countertop materials for any bathroom design.
At Carolina Custom Countertops, we have exceptionally trained personnel who provide quality workmanship. Contact us today for customized bathroom surfaces made from our superior range of countertop materials.