When you consider how much our lives revolve around eating and cooking, it's no wonder that the kitchen is the first thing homeowners want to tackle with renovations. A beautiful kitchen not only increases your enjoyment of cooking and eating immensely, but it also makes you appreciate your home more than you already do.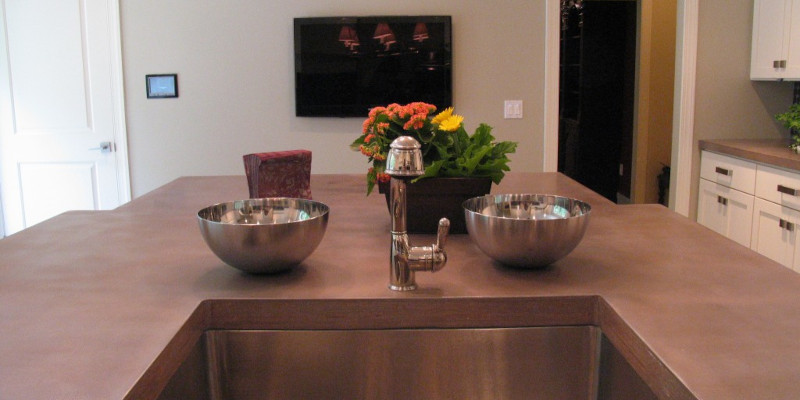 There are a lot of ways you could improve your kitchen, whether it is by updating your appliances, refinishing your cabinets, installing new fixtures, or replacing your flooring. However, no renovation compares to the difference you will see when you replace your outdated counters with new custom countertops.
Custom countertops will enhance your kitchen in a variety of ways. For starters, ugly countertops will stand out no matter how beautiful the rest of your kitchen is, so replacing them will make your kitchen look cohesive and more appealing overall. You won't cringe every time you walk past, and you will be proud of your kitchen when you have guests over.
In addition, custom countertops give you some control over the amount of counter space in your kitchen. If you want to extend them a bit to give you more space to chop vegetables and whatnot, you can. You can also choose from a variety of materials such as granite, marble, quartz, and concrete to achieve a unique aesthetic.
If you are interested in custom countertops for your home in or near Charlotte, give us a call today, and we'll set up a free consultation to answer your questions.