Our team at Carolina Custom Countertops has extensive experience in the home improvement business, and we want to help you make your new kitchen or bathroom the best it can be. To do this, we offer a wide range of high-quality countertop materials, and our experts can design, cut, and install your new counters for you.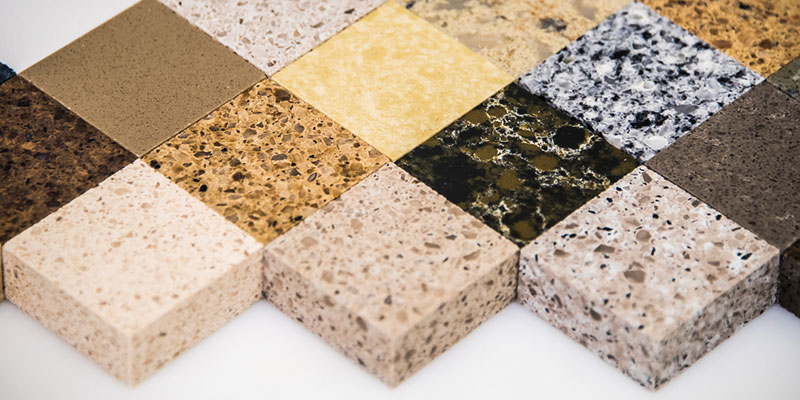 In this article, we'll go over a few of the most popular countertop materials we offer, so you can decide which is right for you.
Granite – Granite is a type of natural stone known for its toughness, durability, and exceptional beauty. This material comes in a wide variety of colors, and it offers excellent performance and longevity.
Marble – Marble is another variety of natural stone prized for its beauty. If you want to give your kitchen or bathroom a feeling of luxury and elegance, marble is one of the best countertop materials for you. Like granite, marble is available in a wide variety of colors and patterns. However, marble tends to be softer and more porous than granite, which makes it less durable and harder to clean.
Quartz – When talking about countertop materials, the term quartz refers to a composite made of crushed quartz stone, resin binders, and pigments. Because quartz countertops are man-made, they come in a wide variety of colors, patterns, and other style options. Some are designed to resemble natural stone. Quartz countertops are highly durable, though they are not as heat resistant as granite, and they tend to be lower in price than natural materials.
Concrete – While concrete can be plain and boring to some, there are many ways to give it more flair. For example, we can add pigments to give it some color. In addition, concrete offers many of the benefits of granite, such as high durability and longevity. Concrete is also a highly sustainable option since it can be recycled and does not need to be quarried from the earth.