When it comes to countertop materials, there are plenty of options to choose from to get the right look, feel, and use out of your kitchen countertops. Granite is one of the most popular options on the market, but there may be better options for you and your kitchen needs! Here are three alternative countertop materials to consider before you install your new countertops.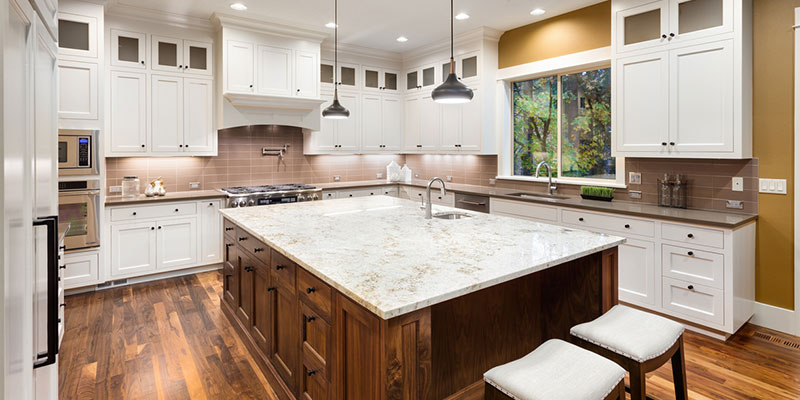 •  Quartz – This gorgeous, durable stone is quickly becoming a popular alternative to granite. Although they aren't all-natural like granite countertops, they are harder and less porous. This means that bacteria are less likely to hang out on quartz countertops, and quartz countertops also don't require frequent resealing.
•  Marble – Marble is the ultimate luxury countertop material. Because it is a softer stone than granite or quartz, it requires additional maintenance and extra care, but don't let that deter you. Marble countertops are an excellent option for bakers since they tend to stay cooler than other stone materials. Some of the world's oldest landmarks and works of art were carved from marble, so you know your marble countertops will stand the test of time with proper care.
•  Concrete – Concrete countertops are amazingly customizable and can be poured to any thickness or height. A good installation company can design beautiful concrete countertops that you wouldn't even know were concrete unless someone told you. While it can be susceptible to cracks and scratches, no material is indestructible. The benefit of concrete countertops is that the cracks can easily be mended.