Invest in stylish quartz countertops for your home.
For years, granite was the most popular countertop material on the market. But today, quartz is just as popular and often preferred by many homeowners. If you are updating your kitchen or bathroom, putting quartz countertops in may be at the top of your priority list.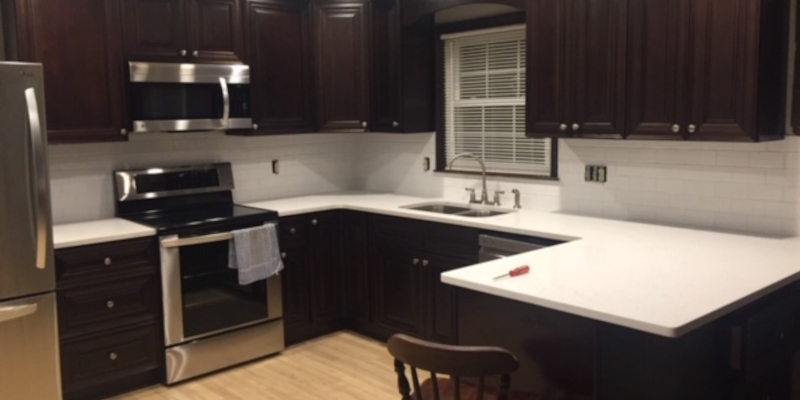 Quartz countertops are a beneficial countertop option for your kitchen, bathroom, or any other space in your home for the following reasons:
Because most quartz countertops are made from nearly 90% quartz, this makes these countertops non-porous. Because of this, you won't have to regularly seal your counters or worry about them absorbing stains and liquid over time.
Once your quartz countertops are installed, all you need to do to clean and maintain them is wipe them down regularly with soap and water. Quartz counters are also stain- and scratch-resistant.
Your kitchen is a busy spot in your home, and you need a kitchen countertop that will stand up to daily, ongoing use. Quartz countertops are extremely durable, so you don't need to worry about babying your countertops when you're cooking, working, or taking care of other tasks in the kitchen.
If you're interested in quartz countertops for your home in Charlotte, North Carolina, we want to talk to you. At Carolina Custom Countertops, we are a countertop fabricator and installer known for our quality countertop work, great selection of options, and excellent customer service. Contact us today to learn more and to get a custom quote for your new quartz countertops.
---
At Carolina Custom Countertops, we install quartz countertops for customers in Charlotte, Mooresville, High Point, Wilmington, Asheville, Fayetteville, Raleigh, Durham, Greensboro, and Winston-Salem, North Carolina.