Choose luxury countertops for your home.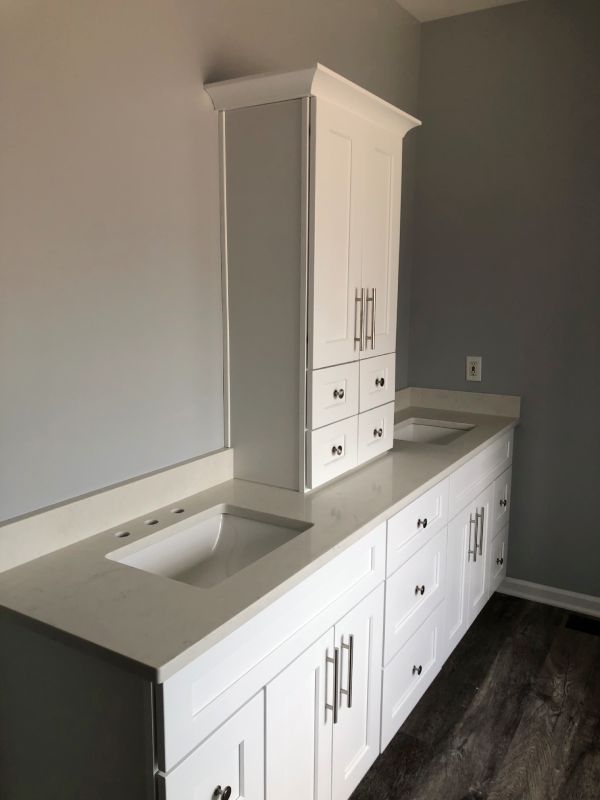 Marble countertops are the ultimate in luxury, and it's hard to beat their beautiful look, no matter where they are installed. At Carolina Custom Countertops, we fabricate and install marble countertops for homes throughout the Charlotte, North Carolina area, and we are excited to get started on your countertop project.
Although you may have initially considered granite or quartz for your new counters, there are many reasons why marble countertops are a good option for your home:
Although marble countertops do require a bit more maintenance than granite, for example, this material is still an incredibly durable stone. Even some of the world's most long-lasting and famous landmarks have been constructed from marble!
Do you love whipping up pastries, rolling dough for bread, or even making ice cream? Most bakers prefer marble countertops over other natural stones because this material stays naturally cool.
Because marble is a "softer" stone, we can easily cut and shape it. This makes it an ideal material if you're looking for a fancier design or edge for your new countertops.
It's hard to beat the lasting elegance of marble countertops, and this luxuriousness is what puts marble in a class of its own compared to other countertop materials.
If you're ready to put marble countertops in your kitchen, one of your bathrooms, or another room in your home, we want to talk to you. Reach out to us to learn more about the many benefits of going with marble for your counters and to schedule your custom quote.
---
At Carolina Custom Countertops, we install marble countertops for customers in Charlotte, Mooresville, High Point, Wilmington, Asheville, Fayetteville, Raleigh, Durham, Greensboro, and Winston-Salem, North Carolina.