Let us show you that you can have custom countertops and cabinetry at a reasonable price.
It was back in 2004 when the owners of Carolina Custom Countertops started out on the journey to provide Charlotte, North Carolina area customers the ability to have amazing countertops and cabinetry at an affordable price. From day one, it has been our goal to always see a smile on our customers' faces at every phase of the project. We especially want to see that smile when we provide a free in-home estimate and when the project is finished.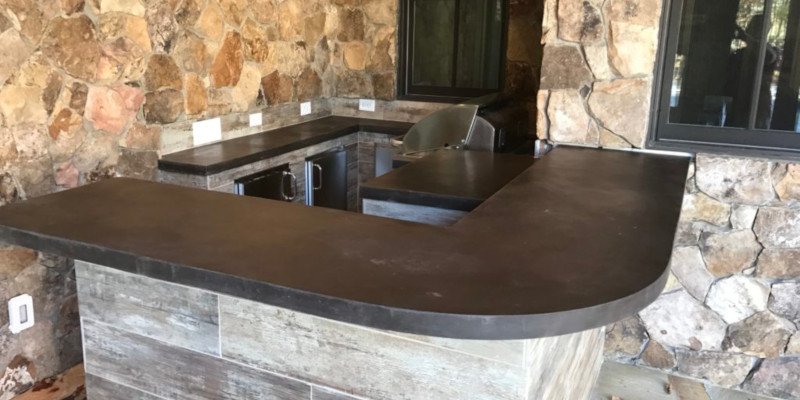 We believe the way to achieve that is through offering high-quality materials and workmanship, along with as many options as possible. If you can imagine what you want for your kitchen, bathroom, outdoor kitchen, or workroom, we want to show you that anything is possible. We recognized that concrete countertops were gaining in popularity, so we achieved certification to be able to accommodate those who wanted them either for their indoor or outdoor kitchen. We can also build custom concrete tables that you can use anywhere in your home.
While we are the premier source for custom concrete countertops, we continue to offer other options as well, including granite, quartz, marble, and stone countertops. We also offer semi-custom cabinetry and can upgrade yours to be able to accommodate the additional weight of concrete or granite.
We take pride in being a family-owned and operated company that truly cares about each customer's satisfaction. By keeping our prices reasonable, we are demonstrating that we know the joy of getting the results you want without having to compromise on quality. Reach out today to learn more about our custom countertops and the countertop materials we have to offer.